When it comes to web design, the pace of change these days is staggering. For end users it has created a new norm of constant updates and cutting edge functionality. But for developers and designers, just staying on top of it all is a skill in itself.
Whether you're building a new website, redesigning an old one or just "staying on top" of things, here are the 8 web design trends you need to know about this year.
1. AI chatbots
Conversations with a chatbot can replace a series of complicated menus and therefore change page design. But it doesn't stop there, startups like The Grid and Google Optimize for Business are using artificial intelligence chatbots to develop the websites themselves. So you talk to the chatbot, tell it your preferences and it creates the web page just the way you want it — no-coding, no designing, just a conversation.
2. Immersive storytelling
Immersive storytelling is everywhere from theatres to gaming, to documentaries, to advertising and journalism, so naturally it's going to be all over websites. Expect to see more bold and visually stimulating designs with a range of interactive UI elements such as high-quality images, animations, videos, sounds, social media, maps and other components, to create visual stories that compel you to interact with the page.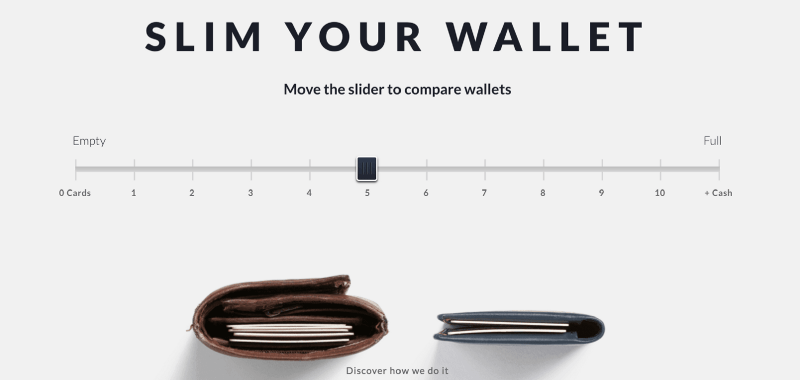 3. Original photography
As companies try to bring a personal touch to their website imagery, stock photography will continue to be ditched for high-quality authentic images that help to reinforce brand identity. Studies show real images do more to engage visitors and with more and more free stock photo sites with breathtaking original images popping up, the demise of stock photos is imminent.
4. Bold, creative typography
The adoption of flat web design saw typefaces become more dramatic and impactful in 2016, and 2017 is likely to continue to push the boundaries of what designers will do with type. From taking up more screen space to more use of calligraphy and artistic fonts than usual web fonts, typefaces, along with original images, will also be employed to distinguish brand identity.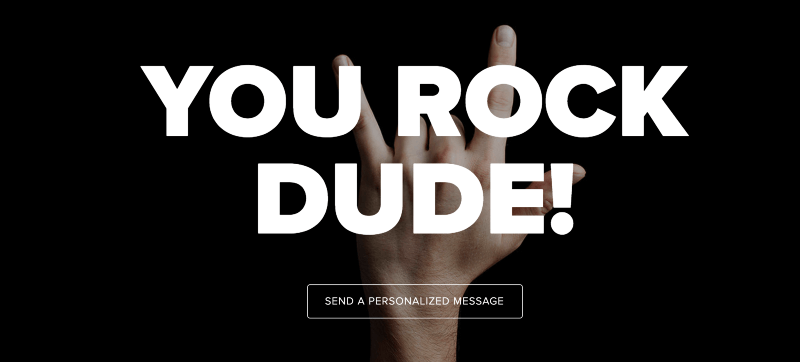 5. Microinteractions
The difference between a product you love and a product you tolerate is often the microinteractions you have with it, according to design expert Dan Saffer. Think Tinder's highly addictive swiping actions or the "ding" sound when someone has liked a photo you've uploaded. They help teach users how to to navigate and interact with a website, and become more important as web design becomes more immersive.
6. Bright colours and duotone
The popularity of Google's Material Design should see it's bold and bright colour schemes and combinations continue to trend in 2017. As well as duotone colour schemes, where the image is composed of two colours. Used in a large number of YouTube thumbnails and leading sites like Spotify, duotone is very much on the mark when it comes to minimalistic, super clean web pages.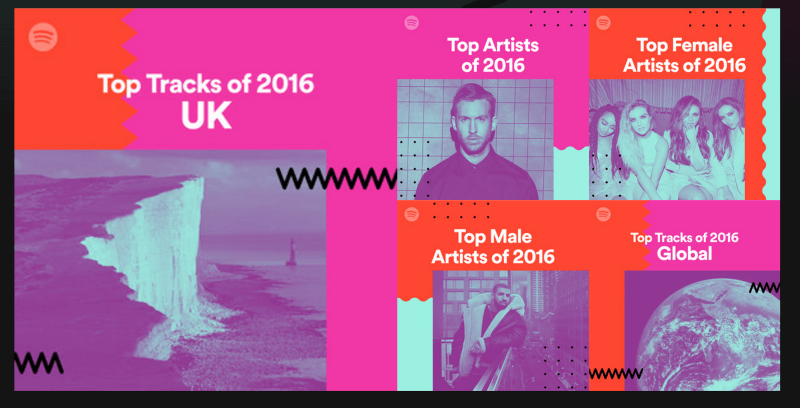 7. Card design and grid layout
The design style is appearing all over the internet and doesn't look like slowing down anytime soon. Suitable for pages with vast amounts of data, cards and grid layouts offer simplicity, organization, flexibility and responsiveness. As in the case with Vice and Tumblr, they showcase content in a neat and digestible way, allowing for it to be easily understood and accessible.
8. VR and 360 video
With virtual reality yet to make a dent on web design, that should begin to change as video takes over the internet and companies get more creative with their use of video. 360 video particularly stands out for it's interactivity and is more practical as, despite being best viewed with virtual reality goggles, they can equally be viewed with a mobile device or desktop.