source: freepik.com
A May 2016 survey by Localytics found that, globally, 23% of consumers abandoned apps after only one use, while just 34% made it to the generally accepted retention benchmark of 11 uses or more.
If you're going to put your organisation amongst that successful 34%, then you have to pay close attention to your mobile UX design, and that means getting the following components right.
User Interface
Keep the interface confronting your users clean and uncluttered. For one thing it will load more quickly, for another it will invite exploration. The user should know exactly what you're offering to do for them, and how they can access this, the instant they set eyes on your design. It's vital to look at things from your customers' point of view. You know exactly what you're offering, but will someone unfamiliar with your business be able to figure it out as soon as they look at the interface? In practical terms, are the call to action buttons large enough to be hit with a finger or thumb rather than a cursor? If the answer to any of this is no, then go back and simplify.
Intuitive use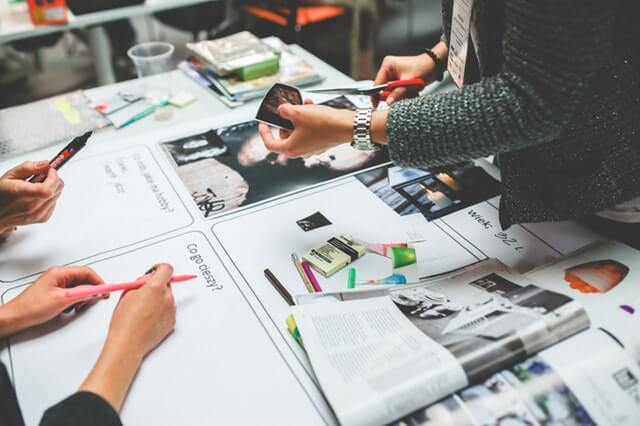 source: freepik.com
Exploring the app should be intuitive, meaning the average user starts swiping with their thumb or finger without stopping to think that they have to start swiping. A clear Back and Home button will aid this process, as will restricting each screen to one main action. Moving forward it will pay dividends to keep a careful look out for developments such as 3D Touch. Technology based on the type and pressure of touch will enable developers to broaden the UX considerably. Taps, double taps, pressing and 'pinching' are just some of the ways in which consumers will soon expect to be able to interact with the interface of a mobile app. The key to success will be exploiting these opportunities while keeping things intuitive.
Copy the competition
We're not advising you literally copy the competition, of course, but there's no avoiding the fact that consumers expect — even if it's only on an instinctive level — certain kinds of mobile sites to work in certain ways. Databases such as Pttrns and Mobile Patterns gather together examples of the types of User Interface commonly employed in particular niches, such as ecommerce or entertainment. Take a look at what users will be expecting the first time they access your site. While you don't have to be confined by these examples, some common ground will make that vital first experience run much more smoothly. It will mean that you're not just relying on your own design skill, you're drawing on the combined mobile experience of everyone who visits.
Consistency
Modern consumers are growing used to 'omni-channel' marketing. In simple terms, this means a consistent experience across all aspects of your brand, whether accessed on or off-line. In terms of mobile UX, this means including the design features of the rest of your online presence. Users often start searching on their desktop, for example, and then use a mobile device to compare prices and products when out and about. You need the consistency which will reassure them they're in safe hands every step of this journey.